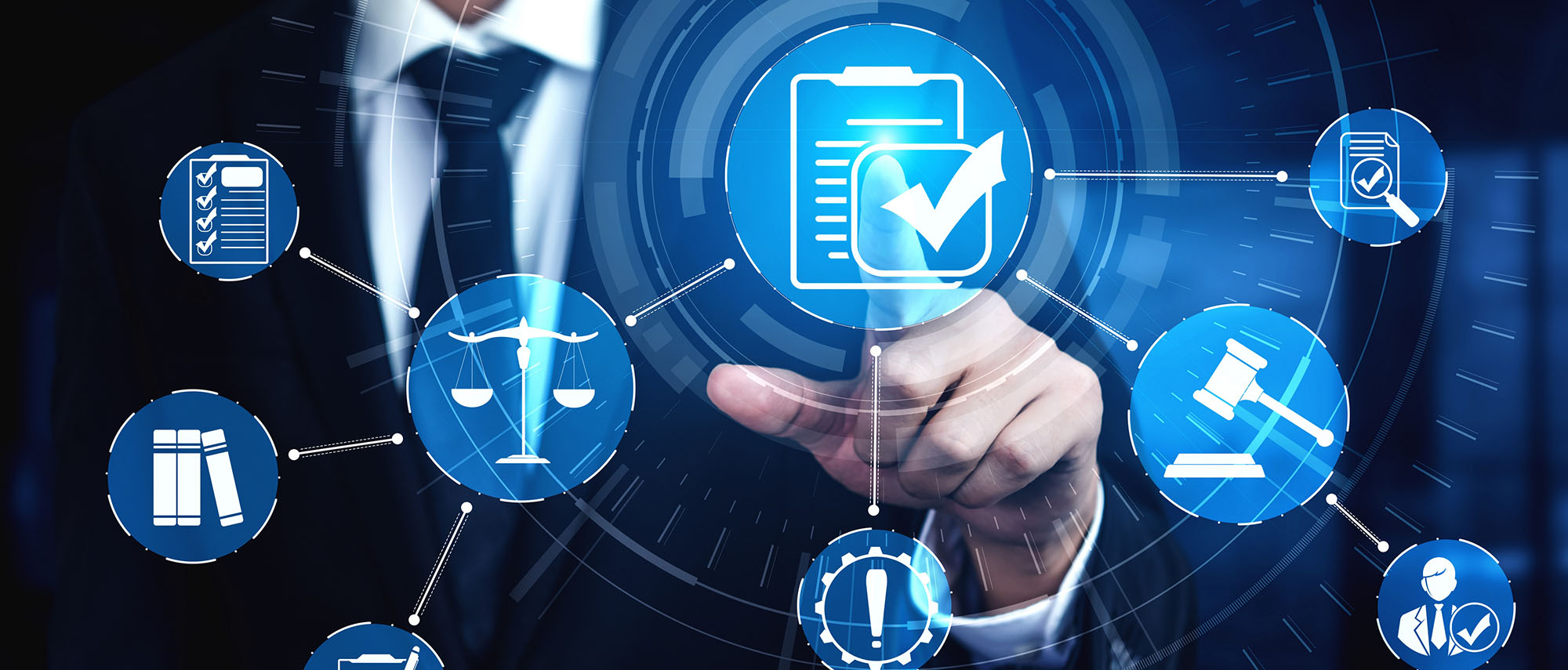 Hybrid Event Centre Privacy Notice
How we use your information
This Privacy Notice tells you what will happen to any personal data that you provide to us as a result of using this website. The information is written for the benefit of general visitors to the website. We use the data you provide via website to communicate with you (when responding to your enquiries), monitor website trends (we use Google Analytics to monitor how website is being used), operate our business more effectively (we may seek feedback).
The Hybrid Event Centre is committed to ensuring that your privacy is protected. Should we ask you to provide certain information by which you can be identified when using this website, then you can be assured that it will only be used in accordance with this privacy statement.
The Hybrid Event Centre may change this notice from time to time by updating this page. You should check this page from time to time to ensure that you are happy with any changes.
We do not trade personal data for commercial purposes and will only disclose it if required by law, where necessary to arrange your event attendance, or where applicable with your consent.
To contact the Hybrid Event Centre with a data protection query regarding the processing of your personal data, please use the contact form on this website.The Hybrid Event Centre is a trading style of Planet Planit Ltd.
Visitors to our website
When someone visits hybrideventcentre.com we use a third party service, Google Analytics, to collect standard internet log information and details of visitor behaviour patterns. We do this to find out things such as the number of visitors to the various parts of the site. This information is only processed in a way which does not identify anyone. We do not make, and do not allow Google to make, any attempt to find out the identities of those visiting our website. If we do want to collect personally identifiable information through our website, we will be up front about this. We will make it clear when we collect personal information and will explain what we intend to do with it.
Use of cookies
Cookies are small text files that are placed on your computer by websites that you visit. They are widely used in order to make websites work, or work more efficiently, as well as to provide information to the owners of the site. See our below for information about the cookies we use.
Cookies are used by most websites for a variety of reasons – often very practical reasons to do with the operation of the website. However, they are also used to monitor how people are using the website (which pages are visited and how long is spent on each page). Each "visitor session" is tracked even though no effort is made to try to identify the user in person.
The new legislation states that users must be able to opt-out from having cookies stored on their computer.
COOKIE
NAME
PURPOSE
Universal Analytics (Google)
_ga
_gali
_gat_UA-1036645-1
_gid
These cookies are used to collect information about how visitors use our website and WordPress blog. We use the information to compile reports and to help us improve the website. The cookies collect information in an anonymous form, including the number of visitors to the website and blog, where visitors have come to the website from and the pages they visited.
Read Google's overview of privacy and safeguarding data
YouTube cookies
PREF*
VSC*
VISITOR_INFO1_LIVE*
remote_sid*
We embed videos from our official YouTube channel and other YouTube channels using YouTube's privacy-enhanced mode. This mode may set cookies on your computer once you click on the YouTube video player, but YouTube will not store personally-identifiable cookie information for playbacks of embedded videos using the privacy-enhanced mode.
Read more at YouTube's embedding videos information page.

PREF - * Expires after eight months
VSC - * expires at the end of your session
VISITOR_INFO1_LIVE - *expires after eight months
remote_sid - * expires at the end of your session
Online shopping cookies
woocommerce_cart_hash
Helps WooCommerce determine when cart contents/data changes. Duration: session
woocommerce_items_in_cart
Helps WooCommerce determine when cart contents/data changes. Duration: session.
wp_woocommerce_session_
Contains a unique code for each customer so that it knows where to find the cart data in the database for each customer. Duration: 2 days.
woocommerce_recently_viewed
Powers the Recent Viewed Products function. Duration: session.
store_notice[notice id]
Allows customers to dismiss the Store Notice. Duration: session.
woocommerce_snooze_suggestions__[suggestion]
Allows dashboard users to dismiss Marketplace suggestions, if enabled. Duration: 2 days
woocommerce_dismissed_suggestions__[context]
Count of suggestion dismissals, if enabled. Duration: 1 month
tk_ai
Stores a randomly-generated anonymous ID. This is only used within the dashboard (/wp-admin) area and is used for usage tracking, if enabled. Duration: session
How do I change my cookie settings?
Most web browsers allow some control of most cookies through the browser settings. To find out more about cookies, including how to see what cookies have been set, visit www.aboutcookies.org or www.allaboutcookies.org.
Find out how to manage cookies on popular browsers:
To find information relating to other browsers, visit the browser developer's website.
To opt out of being tracked by Google Analytics across all websites, visit http://tools.google.com/dlpage/gaoptout.
WordPress
We use a third party service, WordPress, to publish our website and blog at hybrideventcentre.com. This website is hosted at Fasthosts.co.uk, which is run by Fasthosts Internet Limited. We use a standard WordPress service to collect anonymous information about users' activity on the site, for example the number of users viewing pages on the site, to monitor and report on the effectiveness of the site and help us improve it. WordPress requires visitors that want to post a comment to enter a name and email address. For more information about how WordPress processes data, please see the WordPress privacy notice.. For more information about Fasthosts Internet Limited, please see the Fasthosts privacy notice.
Payment Security
We provide paid products and/or services on our website. In that case, we use third-party services for payment processing (e.g. payment processors).
We will not store or collect your payment card details. That information is provided directly to our third-party payment processors whose use of your personal information is governed by their Privacy Policy.
No personal information related to payment is retained by us online. If you  purchase our services and would like to know if we keep any personal information regarding that, you may contact us with a "subject access request" as detailed below.
Your rights
The original EU legislation that became known as the "E-Privacy Directive" was published in 2003 and implemented as European Directive – 2002/58/EC then amended by Directive 2009/136/EC that included a requirement to seek consent for cookies and similar technologies. The EU Directive entered UK law on 26th May 2011 as "The Privacy and Electronic Communications (EC Directive) (Amendment) Regulations 2011" often referred to as PECR – and this is still in force today. PECR sits alongside the more widely known legislation GDPR – both are regulated by the Information Commissioner's Office (ICO) www.ico.gov.uk.
As an individual whose personal data is processed by The Hybrid Event Centre, you have:
the right to be informed – which is what this privacy notice is for
the right to access the data we hold about you
the right to object to direct marketing – either use the 'unsubscribe' button on our emails or contact us directly
the right to object to processing carried out on the basis of legitimate interests
the right to erasure (in some circumstances)
the right of data portability
the right to have your data rectified if its inaccurate
the right to have your data restricted or blocked from processing
To exercise any of these rights, please use the Contact form on this page to get in touch.
Complaints or Queries
We take any complaints we receive very seriously. We encourage people to bring it to our attention if they think that our collection or use of information is unfair, misleading or inappropriate. We would also welcome any suggestions for improving our procedures.
This privacy notice was drafted with brevity and clarity in mind. If you want to make a complaint about the way we have processed your personal information, you can contact us with the form on this page or use the mailing address below.
Access to Personal Information
The Hybrid Event Centre tries to be as open as it can be in terms of giving people access to their personal information. Individuals can find out if we hold any personal information by making a "subject access request". If we do hold information about you we will:
give you a description of it;
tell you why we are holding it;
tell you who it could be disclosed to; and
let you have a copy of the information in an intelligible form.
To make a request to The Hybrid Event Centre for any personal information we may hold you need to put the request in writing to the address provided below.
Links to other websites
This privacy notice does not cover the links within this site linking to other websites. We encourage you to read the privacy statements on the other websites you visit.
Changes to this privacy notice
We keep our privacy notice under regular review. This privacy notice was last updated on 03 July 2020.
How to contact us
If you want to request information about our privacy policy you can email us on:
or write to us at:
Planet Planit Ltd, 86 Hunters Way, Uckfield, East Sussex, TN22 2BB, England.