Hybrid Events Are The New Normal
We live at a time when the future of the events sector is at stake. The global lockdown following the outbreak of COVID-19 brought in-person events to a complete halt. Some event professionals managed to pivot their events with varying levels of success. The rest had to cancel their events.
One thing that became apparent is that event professionals need to learn a new set of valuable skills. The ability to include online elements is crucial.
The fact is that the new normal for events is hybrid. We can no longer regard in-person events as the default.
Event professionals today need to carry in-person events, virtual events, and hybrid event skills in their arsenal. 
But how can you be sure that you have the skillset to combine virtual with in-person elements? That is what The Hybrid Event Centre specialises in.
We provide the skills you need to create outstanding hybrid and virtual events. In addition, our blog is dedicated to sharing the best and latest thinking on hybrid event production with you.
We love working with event professionals to make sure their hybrid event is a big success. In fact, we are so immersed in this specialist area that we wrote the book on it 'Remotely Engaging', in 2016.
Whether you want to create a hybrid conference from scratch or make your virtual production stand out, we can help. One thing is clear, hybrid and virtual events are here to stay and we can help increase the ROI from yours.
Key Services for Event Planners (Virtual & Hybrid events)

Consulting
If you need a helping hand and an independent view on how to make your virtual or hybrid event a success this is the service for you.
You may be in the early stages of your planning or you may be almost ready to go live. Wherever you are, we can join you at any point in your journey.
Producing
Your production is ready to go, but you need a producer to bring everything together to ensure it runs seamlessly.
Think of a conductor who delivers great music by ensuring the orchestra work together as one. That's the role we are talking about here. Make sure you have someone specifically appointed for this. 
Everything
This service offers everything you need to make your virtual or hybrid event a success.
From creating the production, sourcing web-streaming and other relevant technology, to directing speakers, our 'Everything' service covers all you need. We make sure that everything is customised specifically for you. 
Paul supported and mentored the speakers to prepare them for presenting to both a live and online audience and was full of ideas to ensure that activities were inclusive for both audiences. We had great feedback from real life and virtual attendees at the event. Paul went above and beyond the call of duty and was a pleasure to work with at all times. We are looking forward to running many more hybrid events in the future!
Paul joined our #GMIDGoesVirtual team to assist us with content & messaging strategy for the event. He became a pivotal part of the team acting as an advisor and strategist. Paul helped us design an engaging 30 minute program that resonated with #EventProfs from around the world. Paul brought a keen eye for content design and not only did he contribute so much valuable input, he did it in a professional, pleasant and throught-provoking manner. He became a great source of support for me as we lead the the team to deliver this event and I look forward to collaborating with Paul again in the future.
I've worked with Paul on two events, the first in a live streaming capacity and the second from a planning/logistics point of view. Paul has a very calm approach and is extremely personable. Before each event Paul provides clear advice and recommendations. On site he remains calm and approachable, thinking clearly and quickly to help and assist. He's offered insightful advice about engaging remote audiences, which I personally found invaluable. Paul clearly has a lot of knowledge in the content and marketing area and knows how an event should be run to make it engaging. I thoroughly enjoyed working with him, learning from him and listening to his advice. I look forward to working with him in the future.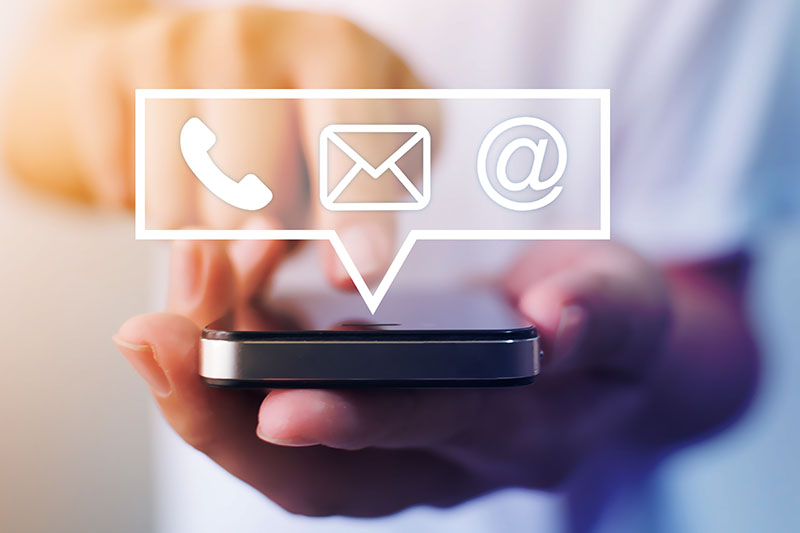 Contact Us
Get in touch if you want to talk to us about how we can work with you to create a remote experience that is perfect for your audience.
You can contact us by phoning + 44 (0) 74 944 55 933 or email paul@planetplanit.biz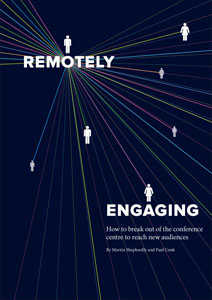 The "How to…" guide for event planners who want to engage their remote delegates. By Paul Cook & Martin Shepherdly.